OEM Aftermarket Partners
Roush Performance

It was Jack Roush's lifelong passion for hot rods, racing, and Mustangs that was the driving force in the 1995 creation of ROUSH Performance Products, a company offering an extensive line of aftermarket performance parts and Specialty Vehicles.
The vehicles and components produced by ROUSH Performance are imprinted with Jack Roush's vision, passion for performance, and commitment to excellence. That is why Roush Performance has partnered with Grant Products International………….to introduce the "Roush Performance" brand steering wheel. Grant is proud to launch this steering wheel offering everything you would come to expect from a Roush Performance accessory.
Pratt & Miller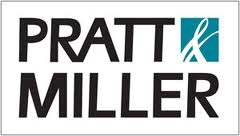 Providing clients with leading edge engineering and low volume manufacturing solutions, Pratt and Miller is a world class engineering company and a respected industry leader in automotive, commercial, military and aerospace industries. Their range of design, engineering, manufacturing and vehicle program management capabilities are among the most sophisticated in the world. Pratt and Miller is the single source for all your engineering needs.
Continuing to achieve excellence, Pratt & Miller has partnered with Grant Products International to offer this one of a kind exclusive steering wheel for the 2006 to current C6 Corvette model years.
Equipe Watches

Grant embodies an undeniable passion for the automotive industry……….and we embrace people who share that same enthusiasm.
In the spirit of our passion for the automobile………….Grant is pleased to announce our partnership with Equipe watches! A watch company you say?………….one look at Equipe watches and you'll know why we are excited to be part of the world they live in.
Equipe watches are unique, interesting, high style fun watches that are designed with the car enthusiast in mind. Whether you are a "Chassis" guy, a "Grille guy", a "Roll Bar guy", or you just love "Octane"…………..Equipe's got just the watch for you!
Check out the Equipe web site to learn more about these quality timepieces.